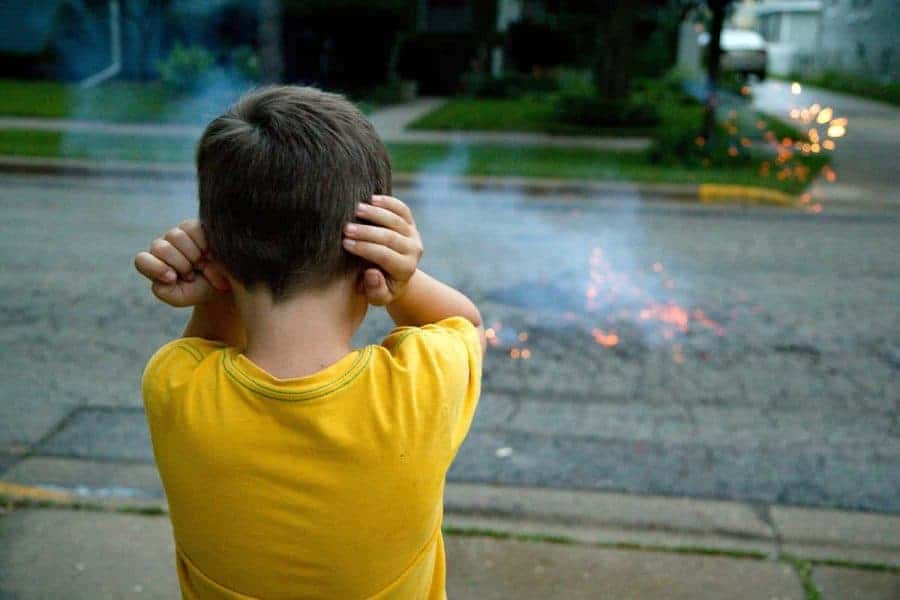 On the way to my favorite coffee shop this morning, I saw a guy wearing a shirt that had large letters scrawled across it: "The internet is sucking away my will to live."
I nodded at him. I want that shirt.
It's been a hard week on the internet. There have been multiple times when I've thrown my phone across the room in complete frustration. I have to keep reminding myself that another comment on that ridiculous fear-mongering article, or on that post with so many questions, won't help anyone. It'll only make things worse.
There is noise everywhere.
From every side. Noise. Voices. Loudness. Fear. The liberals are ruining America. The conservatives are pushing people out of church and straight into darkness. It is too much. I have never been more thankful for the the "I don't want to see this post" button on facebook.
It is wearying. It makes me want to check out, to stop writing, because we don't need yet another blog post. Am I only adding to the noise?
When we speak, are we only adding to the noise?
I was pondering this as I walked. What does it look like to use our voices to step outside of the noise and speak life? We so often get stuck in the polarization. We argue our respective sides and stare down everyone else with disgust.
There is pressure to say the right thing, to take a stand and make it known to everyone what we believe with the upmost confidence. Critique can come from our own sides too: we weren't clear enough, we didn't call out people in the right way, we're undermining our whole movement.
With the pattern of my footsteps, a phrase snuck into my mind from one of the great teachers of our faith, "If I speak but do not have love, I am only a noisy gong or clanging cymbal."
I wonder if we at times get so hung up on our sides, opinions and even (dare I say) truth that we completely miss how powerful our voices can be. We can argue for veracity, we can loudly debate, we can even speak the Gospel, but apart from love our efforts are meaningless.
What does it look like to use our voices to speak love into the noise?
Speaking love requires letting go of our sides and seeing other people. It requires relationship and looking people in the eyes and listening to their words. It requires suspension of our strongly held opinions in order to see the people who are challenging us. It is much harder than searching for news articles to prove the apocalypse is finally upon us. It is more difficult than circulating blog posts about how the other side has their priorities all wrong.
As we perpetuate the polarization that is happening around us, we are pushing people away from us. We distance ourselves from the other. We, in a sense, are actively creating the idea of the other: people who are different than us who we don't want to associate with.
And yet, we are called to love one another. Not the other, but one another. The other, those people over there that we are violently gesturing at from across the divide, are us.
We are the other.
We are one another.
Together.
Polarization is easy. Choosing sides and yelling at each other is easy. Stepping outside of that and speaking life and love is hard. It's not something that I am able to do very often, especially inside the comfort of my own head. The language that flies around in there makes me wonder if I should go drink the bottle of hand soap in the bathroom.
Can we be advocates of love instead of our positions?
I roll my eyes at that idea too. What is love other than a word that is co-opted by sides? What is it besides a fluffy term that translates into 'anything goes'?
What is love? Might it be patience? Kindness?
Might it be an absence of envy? Conceit? Selfishness? Poking (or writing) to get reactions? Grudge holding?
Might it be hope for a future where polarization isn't the norm?
Might it be walking towards one another instead of isolating ourselves within the walls that we call positions?
Those positions are so lonely.
May we be instruments of peace.
Where there is hatred may we sow love.
Where there is darkness, may we shine light.
May the Love that so freely flows to us cause us to open our hearts and step outside.
---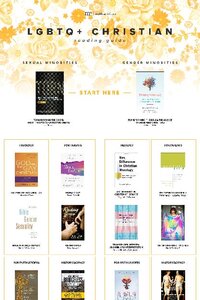 Get My LGBTQ+ Reading Guide!

Want to learn more but don't know where to start? This guide makes it easy.