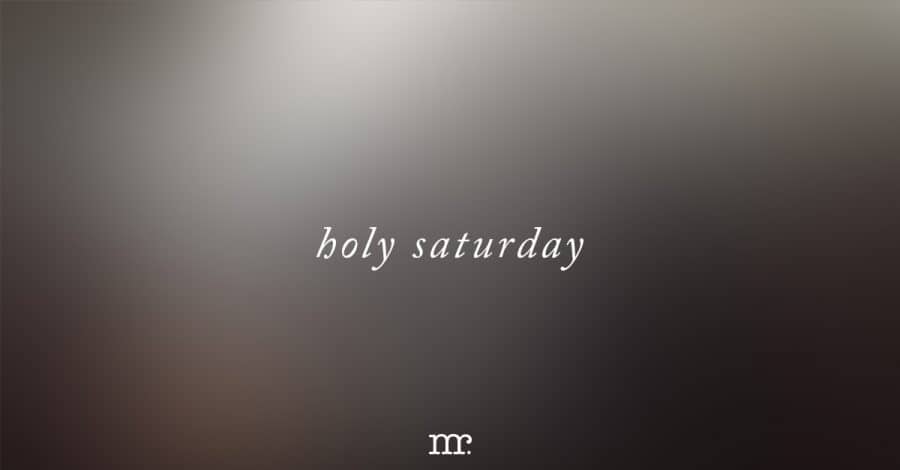 Today is Holy Saturday. The day of Holy Week that we often skip. We tend to set our eyes on Sunday morning, to jump to hope, to already proclaim "He is Risen Indeed."
But He is not risen today. Today is the day where Jesus' followers wake up and realize that everything that happened yesterday was real. Jesus, the man that they placed their hope and their lives in, is dead and has been killed in the most humiliating way possible. Can you imagine the despair? The shame? The betrayal? Today, there's no hope, only grief, depression, foolishness, fear.
We tend to jump to hope, because we know the rest of the story. Yet, the first century Jesus followers didn't. They saw their Prophet die as the scum of the earth.
To jump to hope ignores this day and it ignores a reality of life: we don't always see the light. There are periods of life where the unthinkable happens and we are stuck in the thick of it with no way out. There are times when we wake up in the morning and life is so overwhelming that hope is incomprehensible.
Today is the day that is the answer to the cliche: "it's all part of God's plan" or "just give it up to Jesus!" On this day, for us on earth, God's plan was ruined, Jesus was gone. It was over and the brutal realities of life were staring his followers in the face. To approach one of the disciples today and say "it's all part of God's plan!" is no help at all. To not acknowledge the pain and hurt and automatically jump to hope in our lives is to ignore our need to lament. We have the advantage of being able to look back, to always answer "but Jesus rose from the dead! We can always hope in that now!" It's certainly one thing to be able to say cognizantly, but there are times when those words don't mean anything to our souls and bodies. There are times when hope seems foolish and stupid. Today is that day and it is key part of the Greatest Story.
Today is not a throwaway day. It is a day that acknowledges the yuckiness of the human experience. It is a day that shows us that there will be times in life where everything goes wrong and deep wailing lament is our only release. It is a day that reminds us that we do not know God's plan and that it doesn't always look the way we think it should. It is a day that shows us that jumping to hope is not always an option.
Today, there was no hope. Only tears. All the comforts that surrounded the disciples: their faith, their expectations, their dreams of the future, were dashed. Today is a day of deep, vast, depression with no way out other than to live it.
May we not jump to hope too quickly. May we acknowledge the darkness of life in its brutal reality. Today is that day.
---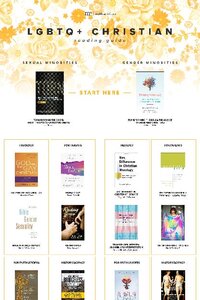 Get My LGBTQ+ Reading Guide!

Want to learn more but don't know where to start? This guide makes it easy.