Remember.
As battle lines are drawn. As sides are chosen. As words are passed, campaigns are championed, and media is consumed.
We are talking about people.
People who hurt.
People who hide.
People who are looking for safe places.
Pause. Think. Emotional words may determine life-long perceptions.
In the rush to take a stand, damage may be lurking.
Carefully.
It is not this easy.
---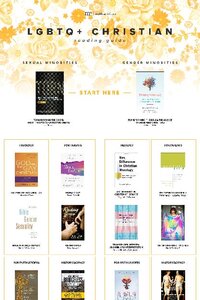 Get My LGBTQ+ Reading Guide!

Want to learn more but don't know where to start? This guide makes it easy.