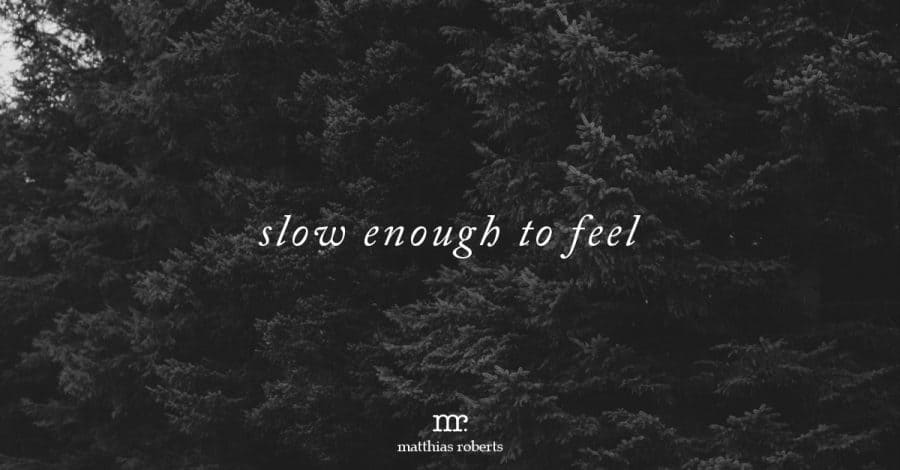 Thursday night, I walked down the rainy streets of Seattle with my friend Hanna. The red glow of the iconic Pike's Place Farmer's Market sign lit our faces as we processed the event we had just been at — a time at our graduate school to begin to mark the work that we have been doing and start the process of saying goodbye.
Hanna paused and looked at me. "This time, I want to go slow enough to feel, really feel this all."
Her heels clicked on the cobblestone, and with each click her words lodged themselves deeper in my head. I want to go slow enough to feel.
These past few months have been some of the most delightful and grief-ridden in recent memory. I've been knocked out, spending days in my bed, no motivation to do anything other than the bare minimum of survival. Self-care has taken on entirely new meanings as I've filled pages and pages of journals. I've looked at this blog many times and wondered if it might be time to say goodbye to it. I've wondered if it's time to leave behind the life that I've built in order to settle into something a little more ordinary. 
We've been faltering, haven't we? I know that I'm not the only one in this headspace. Is anything I'm doing actually doing anything? and Who do I think I am? and Maybe it's time to quietly sink back and Those risks aren't worth the pain, settle down, stay in your lane. The climate that we find ourselves in is whispering to us and the whispers aren't pretty.
We've been going and going and going and going. Checking twitter, the news, facebook, rolling our eyes, feeling our heart rates rise, feeling disappointment and hope and grief and wonder all glooped up in a little ball sticking to the edges of our stomachs. I feel like I've hardly been able to catch a breath.
And that's where Hanna's words stopped me. I want to go slow enough to feel this.
I wonder if there's a cure in there?
Slow enough to feel.
Are we feeling, truly feeling the things that are capturing us? Are we spending the time we need to in order to grieve and lament our losses as we face the new world we've found ourselves in? Have we taken time to slow down, breathe, cry, feel?
That in itself is a risk, isn't it? Feeling. It's easier to hype up, to jump from one thing to the next, one surface feeling to another. Doing this isn't a bad thing, there are times its the only thing that we can do. It's not bad, but it is exhausting. It's soul sucking. It's burnout-causing. And, I don't know about you, but that's not a space I can live in for very long.
What would it look like to slow down a little bit? To give ourselves permission to go a little bit slower, to react a little bit less, to get in touch with those deeper feelings and let them have a release. This is not to say "what if we were to stop fighting?" No. We will keep fighting, but, by slowing down we can fight with our whole selves instead of just the surface part. We can engage with the world with the entirety of our beings, taking the blows when they come, grieving our losses, taking care of ourselves, and walking forward.
I've found myself repeating Hanna's words to myself in the past couple days as a little mantra. When I feel myself getting worked up, or trying to push away grief: "I want to go slow enough to feel this." It's an invitation to those deeper things, the ones wanting to bubble up and find expression. It's an invitation to being a little bit more whole. A little bit more ordinary. A little bit more human.
This blog isn't going away, it's one of those practices that helps me slow down. I want to lean into it more, push more buttons, tear down more walls, but maybe do it a little bit slower.
As the neuroscientist Antonio Damasio so often repeats, "We are not thinking beings that feel, we are feeling beings that think." Slowing down, letting ourselves feel, doing the hard work of opening the deeper the to light — that's a the breath of fresh air that we each need.
So, friends, may we go slow enough to feel these things. As we settle in, may we be people who engage with our whole beings, fighting for justice and goodness in our world.
Let's do this.
---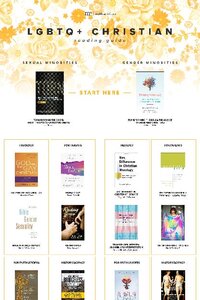 Get My LGBTQ+ Reading Guide!

Want to learn more but don't know where to start? This guide makes it easy.