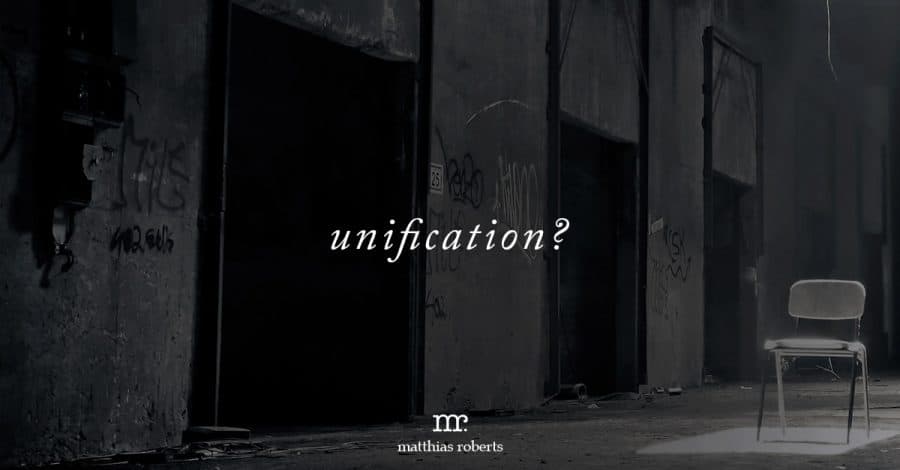 Last week, I joined my friends over at Presbyter's Pub for a live conversation around LGBT people in the church. If you didn't catch it, you can watch it here.
I've been sitting with the conversation over the past week and cannot shake parts of it. Throughout the conversation, our hosts, Brandon and Luke, kept appealing to the unification we have in Christ. This is something I agree with — we are unified through our common faith in Jesus. Yet, something felt very off.
While, I know Brandon and Luke had the absolute best intentions — they are friends of mine who I deeply respect and appreciate — I want to reiterate a point. If 'unification' is rooted in my oppression, is it really unification? Brandon and Luke hold a view a good majority of people in the evangelical church hold. The idea that if the church is simply friendly enough, or has enough conversations, or says the right words, LGBT people will flood in and damage will cease.
However, this isn't the case.
If you want to keep ignoring the cries of your LGBT siblings attributing your theology to their depression, self-harm, suicide, and death using the name of Jesus as covering, go ahead. Call it "unification." The church has been doing this for centuries. If you want to continue to hold to your heterosexist beliefs that have been passed down from homophobic systems and wonder "how can we tell LGBT people that they're inherently disordered without them killing themselves?" Sure. Go ahead. Tell us that we can at least all agree upon the saving work of Jesus. We're "unified."
But, I have another word.
I call it oppression.
And I'm going to stand against it.
I have a hard time seeing how one can hold a theology that sees LGBT people as inherently disordered and not have it turn into deep shame. I don't see a way to hold the two together. It's certainly not "but, we're all inherently disordered!" Because, let's cut to the chase, the way LGBT people are treated is much different than almost anything in the church. When we do theology, we must look at the outcome of how it affects actual lives. There aren't easy answers here. There's not a magical "but, if we're following the way of Jesus, it'll all work out!"
We've tried your "way of Jesus" and it has killed us.
It's important to have conversations like what we had last week. But, it's also important to explicitly say that those conversations can only go so far. The lived experience of Brandon's and Luke's theology is shame and death. It's a message that says "you have to become something else in order to be loved and accepted." To counter that with "Jesus will change you" is a slap in the face, a stomp on the chest, a death blow. We have evidence piled upon evidence piled upon evidence that Jesus doesn't change our sexual orientations. Maybe because they don't need to change in order to follow Him.
New Testament scholar, James Brownson, sums it up well:
"A healthy sense of shame is vital to our humanity. But precisely because our sense of shame is socially constructed, it can also be the place where we internalize the prejudices, fears, anxieties, distortions, and hatred of those around us, particularly those closest to us. Moreover, it is in the area of shame that the traditionalist approach to gay and lesbian persons become fraught with deep problems. The typical slogans clearly express the ambivalence: 'Welcoming, but not affirming'; 'Hate the sin, but love the sinner.'
On the surface, the gay or lesbian person is welcomed into the traditionalist fellowship; but the desires and the emotional orientation or disposition of the person's sexuality are shunned. Ironically, in this context, the more deeply the gay or lesbian person is welcomed and loved by the fellowship, the more profound the problem of shame becomes.
The internalized message becomes something like this: 'These people love me so much, they must be right when they say that my sexual orientation is a manifestation of sinful brokenness. Therefore, I must resist this part of myself all the more insistently.' Sometimes such a process is effective in helping a person who is confused about his or her sexual orientation to move toward embracing the wider norms of society in his or her sexuality. But research shows that such change happens only in a small minority of relevant cases. And when this attempt to embrace the dominant society's perspective on sexuality is unsuccessful, when desire for others of the same sex persist, the result is a deeply internalized sense of shame, frustration, and self-loathing.
The self is divided, and shame becomes toxic. Shame always becomes toxic when it is constructed out of double messages (e.g., 'We love you, but we abhor the way you operate emotionally').
These conflicting messages create divided souls, and those inner conflicts, precisely because they are so shameful, powerfully resist the light of day. They remain submerged, manifesting themselves in depression, scapegoating, sickness, anger towards others, or even suicide."
–James V. Brownson, "Bible, Gender, Sexuality" pp. 215-216
As my friend Jeremiah Stanley so eloquently tweeted this past weekend: "Non-affirming theology's inconvenient truth will always be that people are suffering and dying." When we look at the results of theology that attempts to be welcoming and friendly to LGBT people without actually accepting them — the result is death. Psychological death and/or physical death.
That is not the way of Christ. That is not the way of Jesus.
We are, indeed, unified under the common bond of Christ. But, when "unification" is used as the Christian way to shut one's eyes tight — when it is used as a way to comfort people instead of looking at the true impact of their theology — it is not unification.
It is bone and spirit crushing oppression.
---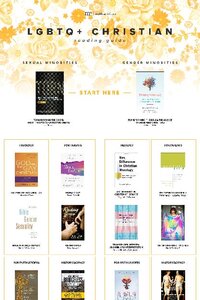 Get My LGBTQ+ Reading Guide!

Want to learn more but don't know where to start? This guide makes it easy.