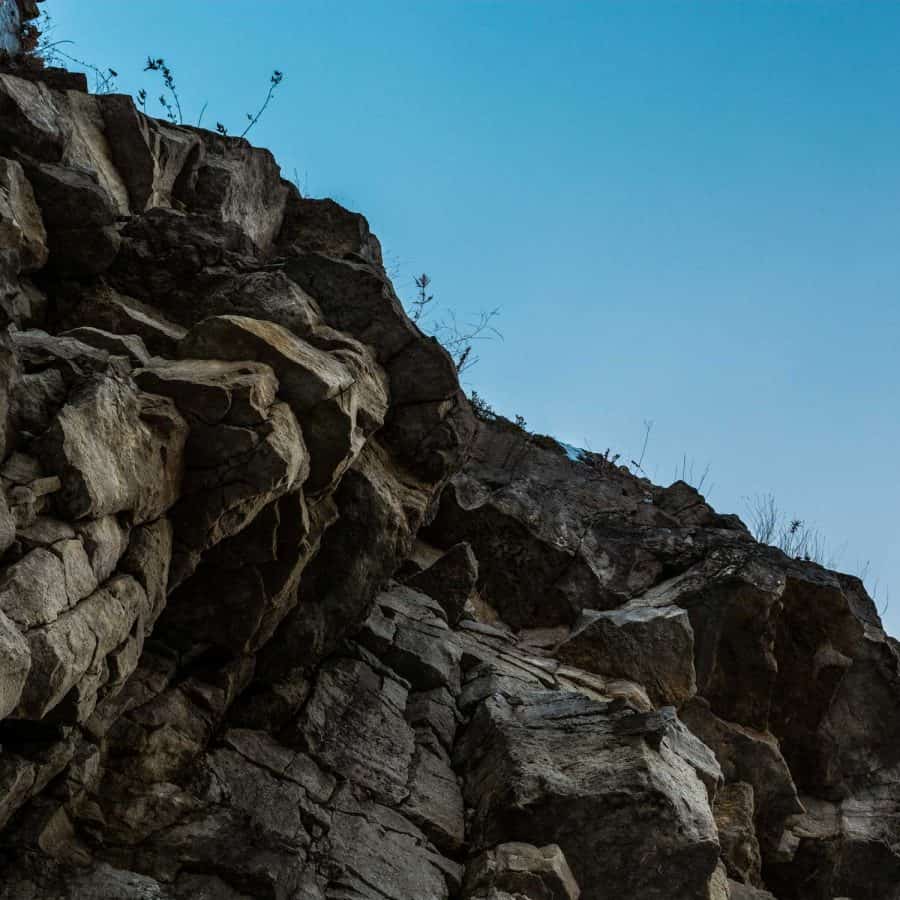 "Why are you so negative and judgmental man?"
It was Thursday night and the comment surprised me. Several hours earlier I had posted a link to a blog that drew connections between Bill Gothard's cult and Hobby Lobby. It was bold, but the post was eye opening and important, thus I shared.
I read the comment, shrugged it off, and clicked away. Yet, as I tried to scroll through my newsfeed and ignore it, the words sunk in. Shame went straight to my cheeks and I found myself quickly closing my laptop and burying my face into the pillows of my couch. Negative and judgemental?! I barely even know this person, we're not even friends on facebook. The anger was soon replaced with sadness. This person who I've interacted with maybe twice sees me as negative and judgmental….
Ouch.
As time passed, I sunk my face deeper into the cushions, not bothering to turn on a light as the darkness crept in. Ignore it. He doesn't matter. Who cares what he thinks. But the words of Brene Brown floated into my head, "When we stop caring what people think, we lose our capacity for connection. When we become defined by what people think, we lose our capacity to be vulnerable." (Okay, pause, I know it totally seems cheesy that a quote like this would just pop into my head….but I'm serious! It did!)
I decided in that moment I was done with Facebook and Twitter for the next 76 hours. I wasn't going to respond and say something I would regret later. It was time to take the weekend and seriously look at my social media usage and consumption. Negative and judgmental?
Maybe he was right.
—
There are things I post on facebook because I know they're going to get a reaction. I intentionally seek out content will ruffle feathers, because deep down, I want certain people to read and get angry. It's passive aggression from pain that still hasn't healed. There are times when my social media usage is based in fear and anger. READ THIS YOU CONSERVATIVE PEOPLE AND BE OFFENDED. DO YOU SEE THAT YOUR BELIEFS ARE HURTING PEOPLE? Do you see that your beliefs are hurting me? I hold a knife of information and stab it into the air hoping that I'll inflict the same pain that's inside.
But, I only succeed in cutting myself more.
I like to pretend I have it together. Like I've healed and I'm pressing forward to bring a message of hope and love to the church. Before the weekend, I genuinely believed this. Heh. It's not exactly true. I use social media to distract myself. I craft a surrounding of people who are posting and tweeting things that I nod my head to. Criticisms and critiques of the world that I grew up in. People who have been hurt by the institution that we desperately want to love. It's a game. I tweet and retweet, blog and repost, always thinking of certain people. Wanting recognition. "Maybe if I say this thing, Rachel will read my blog and think it's cool." (I even find myself thinking this as I write this post. "Maybe if I'm genuine enough, someone will put this on their end of the week wrapup and all kinds of people will read it and want to follow me!" *sigh*)
This weekend, I had face to face interactions with a couple people who, in the course of conversation, mentioned "I've been reading your blog." This scares me every time – it's one thing to be sitting here on my couch writing words and watching numbers in analytics reports. It's another thing to look a friend in the eyes and know that they are reading these words. It's humbling. People who I know don't agree with almost anything that I think is true read because they love me.
Woah.
I walk away from this weekend with a sense of awe and gratefulness. Thank you. To the people who I hurt with my words, I am amazed that you stick with me. There are times when I come across as negative and judgmental. There are times when I *am* negative and judgmental. I judge the conservative church hard. There is a raw wound in my heart that I didn't want to admit was there.
But it is there.
I have been hurt by evangelicalism and I'm only beginning to see the magnitude of how it affects my interactions. I may be the last one to be finding out….I'm sure y'all probably see it pretty clearly. Since coming out of the closet, I've found a voice where I can critique. I don't have to hold it in anymore, and sometimes it fires with an ugly roar.
I'm learning. Jesus is working on my heart and leading me along. Right when I think I have this loving thing down pat, he sticks out his foot and trips me. As I lie there on the ground grasping around for my phone, computer, something to distract from the pain, he looks me in the eye. "You are negative and judgmental.
But let's work on that."
---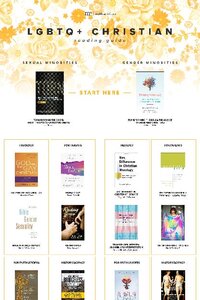 Get My LGBTQ+ Reading Guide!

Want to learn more but don't know where to start? This guide makes it easy.