The big switch has been made!
Not Boring Yet is a thing of the past and from now on I'll be blogging from my new site matthiasroberts.com. Go ahead, spend some time exploring the new site. There may be a few bugs – if you find anything, please let me know!
Don't worry, any links you've shared to my old site will automatically redirect to the same page on my new site. I spent a lot of time trying to make this transition as seamless as possible.
I can't wait to keep sharing new content with you!
-Matthias
---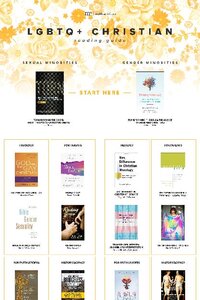 Get My LGBTQ+ Reading Guide!

Want to learn more but don't know where to start? This guide makes it easy.