In today's episode, join Matthias as he begins reviewing some of his favorite moments from of Queerology in 2018. Queerology will return with all new episodes on January 15.
Can't wait that long? Join Matthias for a live recording of Queerology at Q Christian Fellowship's conference in Chicago in January. Use the code PODCAST19 when registering to save $10 off registration! https://www.qchristian.org/podcast-stage
Episodes featured:
Thank you to each and every one of you who listened to Queerology this year! It's been such an incredible journey and I'm thankful for your support. I cannot make this podcast without YOU!
Queerology releases every Tuesday and is supported by its listeners via Patreon. Join in the conversation on Twitter: @queerologypod and #Queerology. Subscribe right now and leave a review via your favorite podcast service! Here are the links:
Subscribe via Google Play Music
Until next week,
-Matthias
---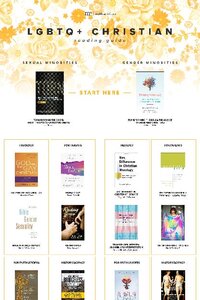 Get My LGBTQ+ Reading Guide!

Want to learn more but don't know where to start? This guide makes it easy.