Dr. Robin DiAngelo is author of the book What Does it Mean to be White?: Developing White Racial Literacy. Her work on White Fragility and her scholarship in White Racial Identity and Race Relations has influenced the national dialogue on race. Dr. DiAngelo has been featured in Alternet, Salon, NPR, The New York Times, The Atlantic, Slate, and Colorlines.
Y'all, this is what I consider to be a foundational, bedrock episode for Queerology. One of my biggest goals for the podcast is to highlight voices that aren't being listened to within the queer community, many of which are people of color. However, in order to have these conversations we have to approach things from some sort of common ground. Part of that ground is understanding what it means to be white in our society. Thus, I invited Dr. DiAngelo to join me in attempting to lay some groundwork. Hopefully it'll serve as a jumping off point.
This episode is for each and every one of us, regardless of how 'down' we think we already are. It's one I'm going to refer back to again and again, and it's one that I've personally listened to multiple times already. We talk about:
How progressives can be the most difficult around the topic of racism.
How holding one marginalized identity (aka, being queer) doesn't somehow make someone less racist.
What racism is and what it isn't.
The role of silence.
White fragility.
Why it's not helpful to name ourselves as "allies" or "anti-racist whites."
Why white queer cisgender men can be dangerous.
What we can do as white people.
Dr. DiAngelo has a wealth of resources available on her website, robindiangelo.com. I've spent hours there. Also, this piece: White Fragility: Why It's So Hard to Talk to White People About Racism is one of my favorites.
Some additional resources that have helped me with my racial identity development are:
Queerology releases every Tuesday. Join in the conversation on Twitter: @queerologypod and #Queerology. Subscribe right now and leave a review via your favorite podcast service! Here are the links:
Subscribe via Google Play Music
Until next week,
-Matthias
---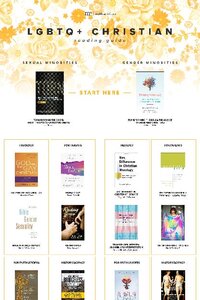 Get My LGBTQ+ Reading Guide!

Want to learn more but don't know where to start? This guide makes it easy.