Michael Vazquez is a college campus minister and ministry planter, and an M.Div. student at Western Theological Seminary. He is a leader, storyteller, researcher, and educator advocating, speaking, and writing on Biblically based social justice, contemplative activism, inclusion, and reconciliation. Michael is committed to empowering others to become holistic witnesses of the Gospel both in and beyond the academic world.
Michael was involved as a campus minister in InterVarsity when what became known as the InterVarsity Purge happened. He shares about this, as well as Biblically based social justice, doing ministry as a queer person, and finding freedom in our identities.
Michael is a contributor for The Salt Collective and his work can be found on Twitter (@mvsebastian) and Instagram (@mvsebastian12). He also blogs at mvsebastian.wordpress.com.
Queerology releases every Tuesday. Join in the conversation on Twitter: @queerologypod and #Queerology. Subscribe right now and leave a review via your favorite podcast service! Here are the links:
Subscribe via Google Play Music
Until next week,
-Matthias
---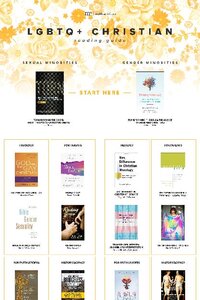 Get My LGBTQ+ Reading Guide!

Want to learn more but don't know where to start? This guide makes it easy.