In this episode, Matthias sits down to review the second half of season one, including listener submitted favorite moments. Queerology returns for Season 2 on January 9!
Episodes referenced in this episode:
The ending prayer in the episode is from:
Tune in next week for more highlights from the second half of season one!
Queerology releases every Tuesday and is produced with support from listeners via Patreon. Join in the conversation on Twitter: @queerologypod and #Queerology. Subscribe right now and leave a review via your favorite podcast service! Here are the links:
Subscribe via Google Play Music
Until next week,
-Matthias
---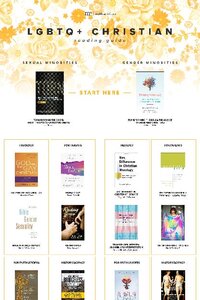 Get My LGBTQ+ Reading Guide!

Want to learn more but don't know where to start? This guide makes it easy.