Jonah Venegas is a queer Asian Christian, poet, and blogger currently working on an M.A. to be a mental health therapist. In this episode he talks about dying his hair, how that invited him into his queerness, and the grief that comes with stepping into new spaces.
Jonah likes to talk and write about the intersections of faith, sexuality, mental health, how to change the world, and whatever anime might currently be occupying his headspace.
Jonah's work can be found at www.jonah-ven.com. He's on Twitter: @jonah_ven and on Instagram: @jonah.ven.
Queerology releases every Tuesday and is produced with support from Natalie England, Tim Schraeder, Christian Hayes, and other listeners via Patreon. Join in the conversation on Twitter: @queerologypod and #Queerology. Subscribe right now and leave a review via your favorite podcast service! Here are the links:
Subscribe via Google Play Music
Until next week,
-Matthias
---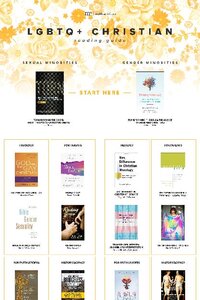 Get My LGBTQ+ Reading Guide!

Want to learn more but don't know where to start? This guide makes it easy.