Bailey Brawner is the pastor of two United Methodist Churches in Alaska. She's a graduate of Boston University School of Theology and much of her work focuses on creating spiritual spaces for people who have experienced religious trauma. In this episode, she talks about being asexual and the unique position that places her in to navigate conversations around faith and sexuality.
Follow Bailey on Twitter, @baileynbrawner
Queerology releases every Tuesday and is produced with support from Natalie England, Tim Schraeder, Christian Hayes, and other listeners via Patreon. Join in the conversation on Twitter: @queerologypod and #Queerology. Subscribe right now and leave a review via your favorite podcast service! Here are the links:
Subscribe via Google Play Music
Until next week,
-Matthias
---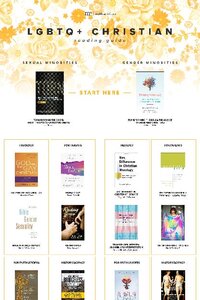 Get My LGBTQ+ Reading Guide!

Want to learn more but don't know where to start? This guide makes it easy.