Abi Robins (they/them) is a trained Enneagram Teacher who studied with Helen Palmer, Marion Gilbert, Peter O'Hanrahan and others through The Narrative Enneagram in Menlo Park, CA. Robins is also a CIAYT Yoga Therapist (intern) with the International Association of Yoga Therapists and studied at Yoga Yoga in Austin, TX.
Abi's teaching combines the deep and transformative insight of the Enneagram with the holistic and down to earth practices of Yoga Therapy. Robins seeks to share these two powerful systems to help people better understand themselves and those around them and live more fulfilling and meaningful lives.
As a queer, non-binary Enneagram teacher and Yoga Therapist, Robins is also working tirelessly to bring quality teaching in both areas to the queer community. Abi seeks to empower sexual and gender minorities with self-understanding, self-compassion and embodied practices to heal from the trauma inherent in existing on the margins. Robins also hopes to educate other Yoga and Enneagram teachers on how to best serve the queer community through their own teaching.
Connect with Abi here:
www.consciousenneagram.com
instagram.com/consciousenneagram
twitter.com/consciousennea
Facebook.com/consciousenneagram
YouTube: https://www.youtube.com/channel/UCSgjE45bg1l4jRvkKRkLYsA
Queerology releases every Tuesday and is supported by its listeners via Patreon. Join in the conversation on Twitter: @queerologypod and #Queerology. Subscribe right now and leave a review via your favorite podcast service! Here are the links:
Subscribe via Google Play Music
Until next week,
-Matthias
---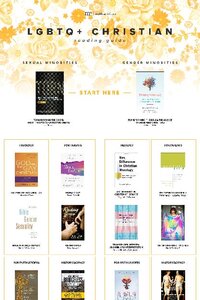 Get My LGBTQ+ Reading Guide!

Want to learn more but don't know where to start? This guide makes it easy.