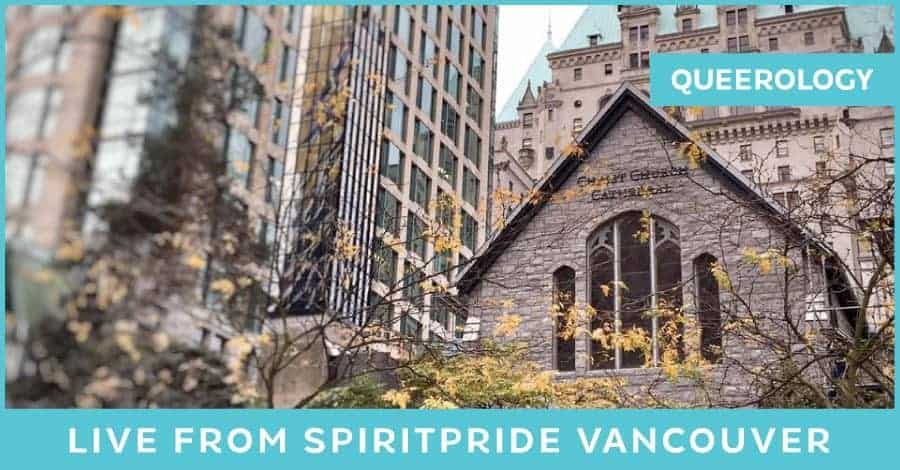 Join in as panelists Trey Pearson, Matthew Wigmore, Rev. Leenane Shiels, and Mary Ann Saunders discuss the future of the LGBTQ+ movement with Matthias in front of a live audience. This episode was recorded during SpiritPride 2019 at Christ Church Cathedral in downtown Vancouver, BC.
Trey Pearson, with his Christian band Everyday Sunday, sold hundreds of thousands of records and amassed millions of streams. He scored five #1 U.S. singles and twenty Top 10 hits. Three years ago Trey came out of the closet. His announcement started a national conversation with a television appearance on The View, which was nominated for a 2017 GLADD Award, and has been covered by The New York Times, CNN, and more.
Matthew Wigmore is the co-founder of One TWU, the advocacy and community group of LGBTQ+ students and alumni from Trinity Western University. While also being the first male-identifying gender studies alum from TWU, Matthew holds an MSc in Gender, Policy, and Inequalities from the London School of Economics. He continues to advocate for LGBTQ+ people in faith spaces and hopes to see an end to conversion therapy in his lifetime.
Rev. Leenane Shiels is an ordained minister in the United Church of Canada. She identifies as Lesbian and is married to her partner of 24 years Estelle. Leenane grew up Roman Catholic in Ireland and still is in wonder that the Spirit blew her across an ocean and a continent and into ministry. She serves an Affirming church: Golden Ears United Church in Maple Ridge, BC about 50 km east of Vancouver.
Mary Ann Saunders is a Professor on Faculty at the University of British Columbia. Her cross-disciplinary work bridges the traditional disciplines of literary studies, medicine, psychology, sociology and history, and in relation to the emerging discipline of transgender studies. "I came to faith through my body. I experience God, met Jesus, and feel the Spirit in and through my body, and specifically, in and through my trans body. Because of this, I long for a theology of trans embodiment."
Queerology releases every Tuesday and is supported by its listeners via Patreon. Join in the conversation on Twitter: @queerologypod and #Queerology. Subscribe right now and leave a review via your favorite podcast service! Here are the links:
Subscribe via Google Play Music
Until next week,
-Matthias
---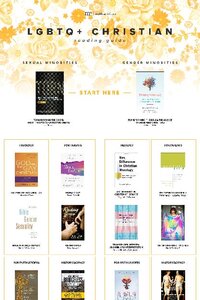 Get My LGBTQ+ Reading Guide!

Want to learn more but don't know where to start? This guide makes it easy.