Dr. Robyn is back for their third appearance on Queerology, this time to celebrate the publication of their new book Activist Theology which is out everywhere today!
Robyn Henderson-Espinoza is a theologian and ethicist based in Nashville, TN. They work in the hybrid spaces of the church, the academy, and movements for justice. They were named 1 of 10 Faith Leaders to Watch in 2018 by the Center for American Progress. Robyn is the founder of the Activist Theology Project, a collaborative project that uses media, art, advocacy, and story-telling as the primary forms of public theology and ethics.
Find out more about Dr. Robyn's work at www.irobyn.com
Queerology releases every Tuesday and is supported by its listeners via Patreon. Join in the conversation on Twitter: @queerologypod and #Queerology. Subscribe right now and leave a review via your favorite podcast service! Here are the links:
Subscribe via Google Play Music
Until next week,
-Matthias
---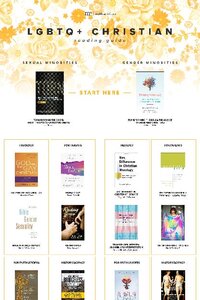 Get My LGBTQ+ Reading Guide!

Want to learn more but don't know where to start? This guide makes it easy.