Before we dive into today's episode, I wanted to give a huge Thank You to the Patreon supporters who made this hiatus possible, and to everyone who donated to upgrade Queerology's equipment! What an incredible gift to have a change to recharge and come back with renewed imagination.
I'm so excited to have Kalen Allen on the show to launch the season! Kalen is a YouTuber known for his Kalen Reacts videos featuring colorful and witty commentary on culinary concoctions.
His videos captured Ellen DeGeneres's interest and he was offered the opportunity to collaborate and produce content for her digital platforms. Now, Kalen has a regular guest spot on The Ellen Show and weekly news series called, OMKalen.
Kalen's videos boast more than 487 million views thanks to his infectious personality and wide-brimmed red hat.
As Kalen continues to entertain in the digital space, he will make his acting debut in Seth Rogen's Untitled Pickle Comedy.
Kalen is originally from Kansas City, Kansas, and now lives in Hollywood, California. He describes how he continues to experience internalized homophobia.
Queerology releases every other Tuesday and is
supported by its listeners via Patreon
. Join in the conversation on Twitter:
@queerologypod
Until next week,
-Matthias
---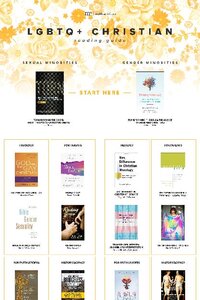 Get My LGBTQ+ Reading Guide!

Want to learn more but don't know where to start? This guide makes it easy.