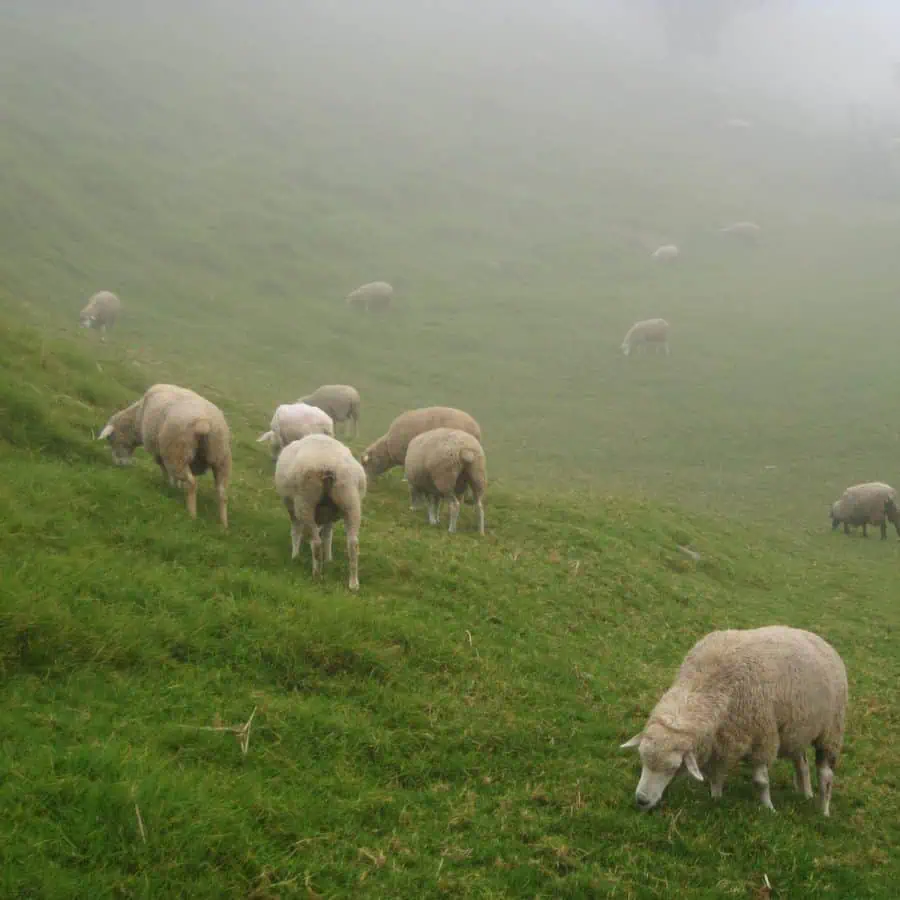 When I asked this week's guest blogger to write for this series, it felt like a long shot. I didn't even expect to hear back from her. When I did, I was standing in the middle of a Barnes & Noble and let out a loud shriek, startling the people next to me. I first heard about Lisa Salazar several years ago when Rachel Held Evans featured her on her blog – "Ask a Transgender Christian." I was uninformed about the transgender community and had a negative view based on unchallenged assumptions. With grace and poise, Lisa has helped me come to a much different place. She is a committed Christian, a beautiful person, and an advocate. I am deeply grateful for her and the work that she is doing to bring light into a dark place. Her book, "Transparently: Behind the Scenes of a Good Life" is available on Amazon. I would highly recommend it.
For nearly two decades I felt like I did not know how to pray. Oh, I prayed, but my sense was that my prayers were ineffective—like lead balloons—my prayers didn't even reach the ceiling, let alone God, so I thought.
Maybe the reason I felt this way had more to do with my expectations and not with my prayers. I really wanted to be "normal." I did not want to undergo social, medical and surgical transition from male to female.
At times I preferred death than all the potential shame, awkwardness, and embarrassment that transition would heap on the most important people in my life: my wife and my three sons.
And my parents.
And my sisters.
And my brother.
And their spouses and kids.
And my friends.
And my clients.
And my church.
And my students…You get the picture?
The very public process of transitioning seemed so drastic and unfair. After all, the struggle with my gender identity was a very private matter. Why was the solution—if in fact transition was the only solution—so damn public?
On top of that, the prospect of rejection loomed large and it was too scary to consider. I fully expected all of my relationships would come to an end; who would want to be seen with a freak and a deviant? I was pretty hard on myself.
When I was young, I prayed for God to make me a girl. That didn't happen. As I grew older and the reality set in that my body was not going to be transformed miraculously, I then prayed for God to fix my brain; to keep it from replaying the endless loop that caused so much self-loathing and guilt. But God didn't cooperate. I figured the problem was not with God but with me. Like Paul's diatribe in Romans, I concluded it was sin living in me that was the problem.
Ever since I placed my faith in Christ during the Jesus People days, Jesus' invitation to come to him with my burdens was what stirred my heart the most. I wanted to find rest, which literally meant, as I stated above, I wanted to be normal. Over the years I figured it would only be a matter of time before God snapped his finger and "poof!" I'd be a regular guy, no more wanting to be a girl. I was memorizing Scripture, reading devotional books, reading about how to pray with power, etc. Yet, nothing.
The persistent, pervasive and insidious nature of gender dysphoria only intensified my guilt and sense of defeat as a follower of Christ. But one surprising thing I discovered, which literally saved me, was how God allowed worship and praise music to be my connection with him. I played the guitar well-enough to help lead worship services in the churches we attended as a family in Vancouver. These churches had one thing in common, they sang the same style music and each had enough talented musicians and singers among their respective members. This meant we would rotate and take turns leading and playing on Sunday mornings.
Through the worship and praise songs I discovered I could commune with God. What prayer and crying could not do, worship and praise did; I experienced amazing intimacy with God; it transcended my self-loathing and guilt and transported me into God's presence. It provided temporary rest for my weary soul.
The songs I gravitated to were those we sung directly to God, expressing our deep love for Him and the yearnings of our hearts. What I call "marches, witness and cheerleading songs" did nothing for me. Most of the music we learned came from Maranatha Music, Vineyard, and later Hillsong.
These were the days before iTunes, when music CD's were the thing. As with all music, unless you know a band or singer real well, much of what I bought end up collecting dust on the shelf after listening to the CD once. Perhaps one or two songs deserved consideration, but there really was a lot of bad music with simplistic and trite lyrics. But every once in a while, I struck gold. One such song was The Sheperd Song by Bob Farrell, sung by Kelly Willard in a compilation CD titled Evening Tapestry (1992). When I heard this song, I immediately connected it with Jesus' tender words about how he is the good shepherd. But the one verse that still fills me with joy every time I think about it is found in John's gospel, chapter ten, verse sixteen. It says this:
"I have other sheep that do not belong to this fold. I must bring them also, and they will listen to my voice. So there will be one flock, one shepherd."
This verse stirs me and fills my heart with gratitude on so many levels. Most powerfully for me, as someone who felt disqualified for being different and really felt like the "other," it reminds me of the verse above. The Shepherd song has always made me feel like I belong and matter to God. Despite the fact I struggled with my chaos all those years, this song offered me a pasture where I felt safe and gave me hope.
There words to the song are as follows:
Shepherd Song — by Bob Farrell
I can't live without your love
I can't find my way back home
If I wander far away
you carry me back to the fold
Sing to me and I will follow
The only voice I know
Safe inside the Shepherd's care
for you know the way back home.
Through your gate I come and go
For your pasture is all I need
When there was no one to save me
You laid down you life for me
Comes the time to move along
You gather me to your side
Leading me so carefully
You're changing me all of the time
Sing to me and I will follow
The only voice I know
Safe inside the Shepherd's care
For you know the way back home.
I absolutely love the second verse with the line "You're changing me all of the time." Hasn't that proven to be true?! Maybe it is the simplicity of the words that contain such rich imagery that has made them possible for me to sing to Jesus. Or maybe it is because the song helps to remind me that I do know his voice and that I belong to his flock. How amazing is that?
---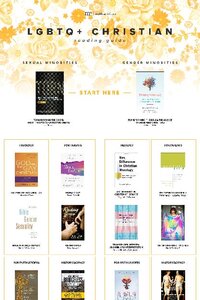 Get My LGBTQ+ Reading Guide!

Want to learn more but don't know where to start? This guide makes it easy.