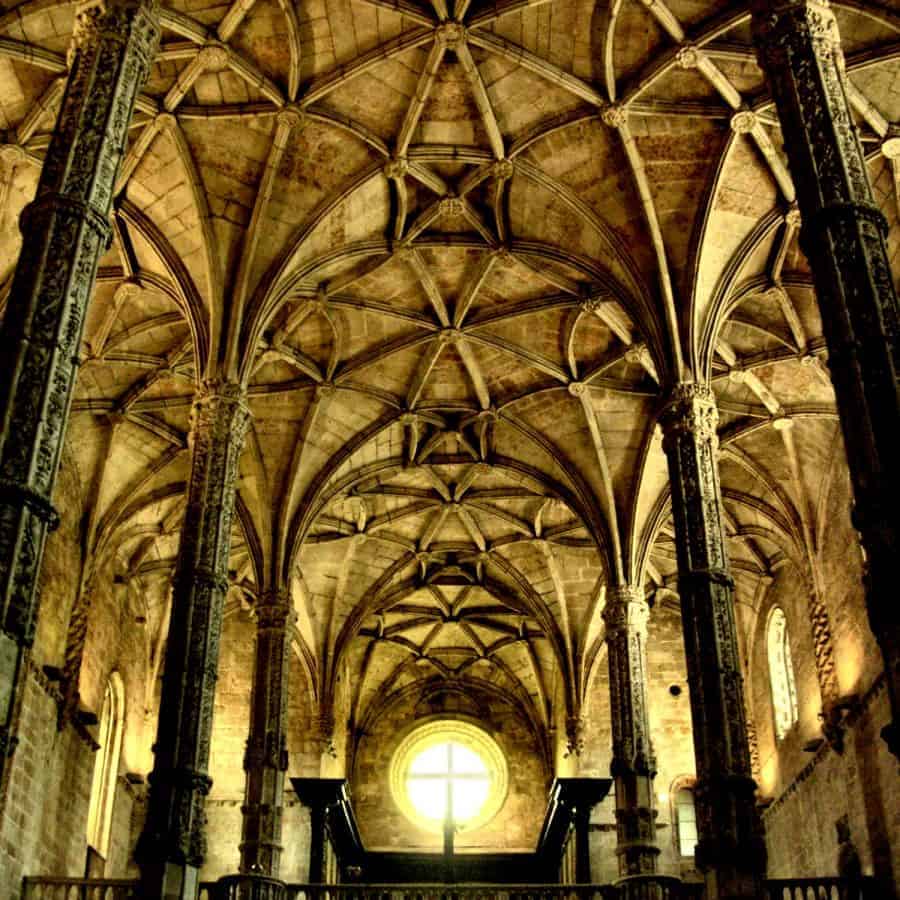 #SaturdayStories is a series that features stories from GLBTQ Christians around the world. On April 10, 2104, Jeffry Neuhouser posted "An Open Letter to Taylor University" becoming the first student to come out openly and publicly at the Christian university. He is currently finishing up his time at Taylor where he has served as President of the Senate as well as being an activist for LGBTQ students. He plans to move to Newfoundland in the fall to pursue a Masters in History from Memorial University. Someday, you may find him wearing a bow tie and Mr. Rogers cardigan excitedly teaching an obscure historical subject. Until then, here's a part of his story.
Everyone wants to have his or her story heard. It's something that cannot be taken away from you. Each chapter brings new experiences that shape your beliefs, character, and your story as a whole. Cling to your story no matter how people react to it. God has given it to you; it is your job to share it.
I want to tell you part of my story: the chapters about being a gay Christian.
This task is equally daunting and easy. Daunting because I never know how people will respond to my story. Easy because both my sexuality and my faith are parts of my life that I cannot remove myself from.
I always knew that there was something that made me different from those around me, but I could never say what it was. Or maybe, like many others, I would not let myself say what it was.
The story that I am telling begins around middle school when I cognitively realized that I was different. I realized that I was attracted to other guys rather than girls. When I got into high school I really started to see the difference when a lot of people started dating.
I had heard the word "homosexuality" maybe a couple times earlier in my life, but it was not until this point in high school when I started reading about it because it kind of sounded like what I was going through. Of course when I typed in "gay," "homosexuality," "gay Christians," or "is homosexuality Biblical?" into Google I was flooded with people talking about the "gay agenda," how "homosexuality is ripping apart the church," or "how gays/homosexuals need to be saved so they can go to heaven." I only saw the negative attitudes while in high school.
Struggling with sexuality is hard, but it seems to be that it was only exaggerated when I began attending a Christian institution. I have often felt like I am in a place where I am not allowed (or encouraged) to question what I believed about same-sex sexuality. In the dorms it was hard because people throw around the word "gay" as a derogatory comment.
This did not create a very healthy environment for me to grow and learn. It only made me afraid and guilty. I decided that God could not make me this way since I believed that having same-sex attractions and being gay must be a sin. I believed that there must be a way to overcome it since it is just a temptation like anything else. I kept this mindset, the mindset of "God will change me," until I was probably a sophomore in college.
Hopeless. As I think about how I felt all those years hopeless is the feeling that I most often had in my heart and mind.
My time at college has been filled with many tearful nights, lying in bed, praying that God would take this "ailment" away from me. Having this mindset I believed that someday when I started dating women that the attraction to them would come. Towards the end of sophomore year I began dating a wonderful girl but found out about a month in that the attractions were not coming to me. We ended up ending the relationship (she has been very supportive) and I was finally able to come out to myself and admit, "I am gay" and that I could not develop physical attraction to women by getting myself into relationships.
I just said it over and over to myself; "I am gay," realizing that this is something that had become part of my story, but something I felt like I had to hide.
I was beginning to realize that being gay was not about sex. Many people will talk about "homosexuality" or "being gay" and assume that it's all about whom you have sex with. Well, no, I can choose whom to have sex with, but I did not choose to be attracted to men or who I am going to fall in love with. Even if I abstain from physical intimacy for the rest of my life I am still going to be gay. There is a strange belief that when one says they are a gay Christian then they must be more gay than Christian. My faith is not something I hold lightly. The conclusions that I have come to regarding sexuality are not based on what I want the Bible to say but because of years of prayer, studying, and listening to the Holy Spirit.
Halfway through my junior year I went to a life-changing meeting. At this meeting I heard two people give their testimonies about same-sex attraction. I realized then that I needed to tell someone. That evening I told my best friend. It was one of the hardest things to do. I remember only being able to say, "I am…not…straight." I could not even say gay out loud. Luckily I was surrounded by very supportive friends and ended up coming out to my roommates, most of my good friends, and even my parents during the semester.
I had thought that things would get easier after I finally accepted my sexuality, but I cannot say that it did right away. Actually, for a little while it got even harder. There was so much that I wanted to read and know that I felt overwhelmed by the task at hand. Last summer I was so overwhelmed that my faith reached the "make it or break it" tipping point. My summer ended with my faith being stronger than ever. My questions had not all been answered, but I reached a point of peace and trusting that God will provide answers in his time.
This past year has been a time of renewal, growth, and comfort. I am now very comfortable saying, "I am gay." Because of this renewal and growth I was able to start focusing on other people as they walk this road. I became the president of Choros (Greek word meaning "An open space"), which is the discussion group centering on sexuality that first caused me to see the need to come out. I took on the position to create a safe place for people who are struggling with whether they are gay or not, identify as gay, or who just want to understand people more.
The last couple months have actually been the high point of my time at college and my time as a gay Christian. I saw the conversation around sexuality stagnating as well as a lack of understand towards people of same-sex attraction as a whole. To put some life back into the conversation and to help people understand people with same-sex attraction I decided after lots of prayer and with the encouragement and help of others to write an "Open Letter to Taylor University." If you would like to read it you can find it here.
The reactions to the letter have been overwhelmingly positive and I was engulfed by messages, emails, and texts showing support. It has blessed me because many people who are called by God to do something do not always see the results or see them right away. I got to see the intended results within 24 hours. The conversations that ensued at dinners, dorms, and between friends were fantastic! I thank God for putting me in a position, surrounded by friends and family, where I could provide this encouragement for people to grow, to remind everyone that when we argue about theological points about sexuality we are arguing about people, and to help make the "issue" of homosexuality as more than just an issue.
As I conclude, I would like to share with you some of my favorite quotes by Mumford and Sons from their song "Not With Haste." If you do not remember anything that I have said remember these lyrics and my reflection of them.
We will be who we are,
And they'll heal our scars,
Sadness will be far away.
Do not let my fickle flesh go to waste,
As it keeps my heart and soul in its place,
And I will love with urgency but not with haste.
I cannot change who I am, but through vulnerability we shall remove the sadness and pain from our lives as we affirm each other and heal wounds together. My life is fleeting and finite and as I give my heart and my soul to God I will love with urgency, seriousness and immediacy, but not with haste, disregard and carelessness. I feel that one of the callings God has given me for my life is to help people understand. To understand people's stories, lives, experiences, and similarities. To help people understand God's love in its most pure form – to love God and love our neighbor. To show how all are made in the image of God!
---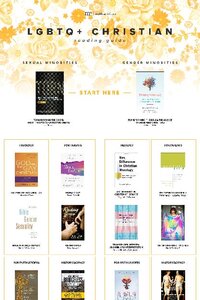 Get My LGBTQ+ Reading Guide!

Want to learn more but don't know where to start? This guide makes it easy.