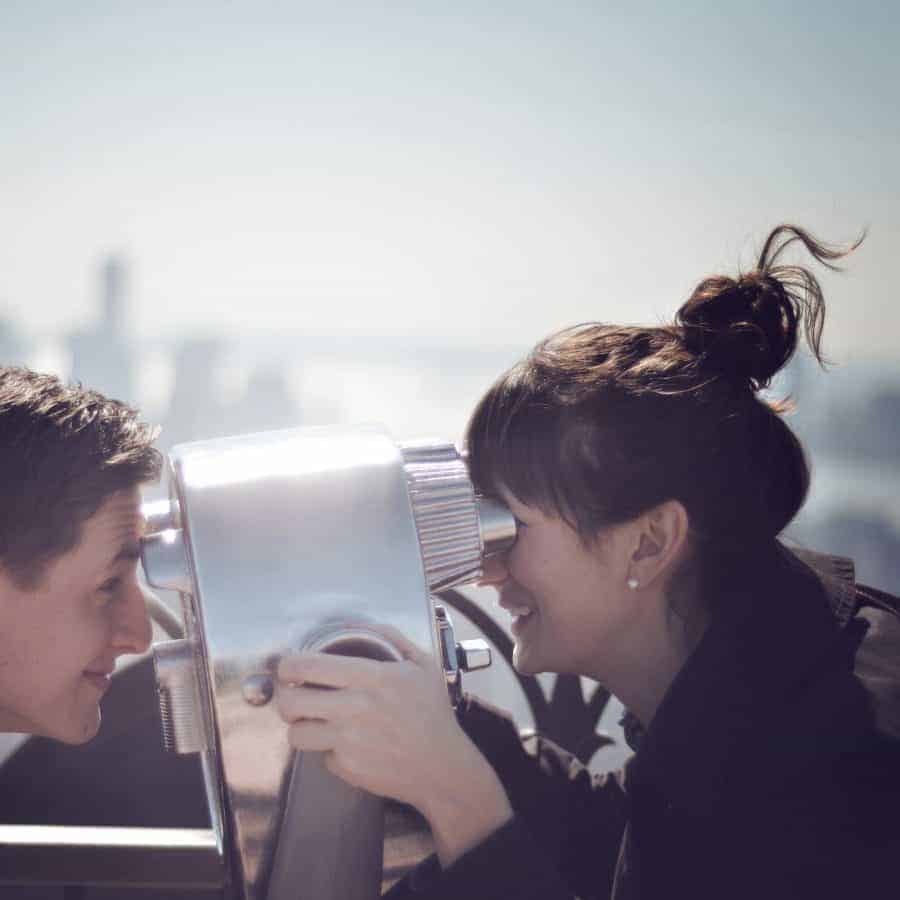 #SaturdayStories is a series that features stories from LGBTQ Christians around the world. Patrick Bergquist is one of my favorite people that I met at John Brown University. He was the RD for North Hall (one of the dorms down the road from mine) and while our paths didn't cross often, good conversations always seemed to flow out of the times they did. What struck me most about Patrick was his intentionality – not only in his interactions with students, but in his walk with Christ. He is extremely smart and has a beautiful passion for Christ and Scripture – so much so that I purposefully waited to take my Evangelical Theology course from him. Unfortunately, he ended up leaving JBU the semester before the class was scheduled (this is one of my biggest regrets from my college years…I should have taken it the year before). I didn't have a clue he was gay until a year after he left. Currently, he resides in New York City.
If I could just find the right girl…
This was my thought and my hope in the early stages of realizing that I was "different," that I was gay. If I could just find a woman, that would either banish or help me manage the "gay away."
As I reflect, I begin to understand why I dated women when I wasn't attracted to them. I was a young, evangelical man who saw my life as a life in the church. This is simply "what you did." You dated, got engaged, got married, had some kids and you lived the life. For me, the life included ministry. Ever since I was a kid, I knew I wanted to be a pastor. Everything inside me seemed to scream out "ministry." The only problem was, I was gay, and you can't be in ministry while being gay.
This is where the problem enters. The problem with me dating a woman wasn't that I was just trying to "do what I thought I was supposed to do," it is because I was deeply selfish. Two examples come to mind:
At some level, I was looking for a ticket into the life I wanted. To my way of thinking, if I wanted to be a pastor or professor, I had to have a wife to do it. By having a woman on my side, it alleviated some of the questions that were out there about my sexual orientation. It told a church or institution that I was "safe."
I was looking for these women to change me. I was honestly desperate not to be gay. I had prayed, fasted, studied, talked… everything so that I wouldn't be this dreaded thing I called "gay." Maybe if I found the right women, she could help to change me. She would save me.
In my story, I found that woman, or I thought I found that woman. She was perfect in almost every way – bright, Godly, kind, funny, honest… everything I was looking for. I pursued her and was able to, at some level, win her heart. But then, I realized what was going on. I would never be attracted to her. I was not created to be in that kind of relationship with her. I had been using her while she had been authentically entering a relationship with me. By pursuing and entering into this relationship we were both wounded deeply.
I've come to give myself grace over this particular relationship (and the others) but I wanted to clarify what was wrong. I entered into these relationships exclusively for my betterment. It was my ticket into a life I wanted or it was my way out of being gay. She, this beautiful creation of God, while I cared for her, was not what I was pursuing.
When people of faith tell Christians who are LGBTQ to simply start dating someone of the opposite sex, I'm blown away by the selfishness of the statement. I should use a woman who is created in the image of God, who is deserving of deep love from a man, just so that I can be "straight" or so that I will "fit in." I am supposed to drag her through, what would have been a hellish experience, just so I could feel better about myself?
I think there is one more element here that I need to share. I was seeking after someone to change something inside of me. I so desired to know, love and serve God that I believed in order to do that, something had to be done with this "gay thing." It had to either be banished, or if not, managed. All the techniques for banishment had not worked, so she would be my instrument of management.
It wasn't until I realized that what God was asking me to do with this "gay thing" was to receive it as the blessing it was meant to be. It wasn't until I began to embrace the fact that part of the Image of God that I bare in my soul, is that of a gay man. With this came incredible liberation, I could breathe, for what felt like the first time. There wasn't a call for banishment of management, just the beautiful embracing of the person God had created me to be
There is a marked difference in my dating relationship now that I am dating a man. First, it is an honest relationship. I am able to bring my whole self to the table as it were. Second, while I understand there is always some level of selfishness in a relationship, I now care deeply about the success, strength and personhood of this man. I know that I am becoming a better man because he is in my life and it is my hope that he is becoming one as well. In my experience, this could never have happened in a relationship I would have had with a woman. I am coming to more fully understand the love of God as I enter into this real relationship with another man. I'm grateful beyond words to be in the place I am today.
---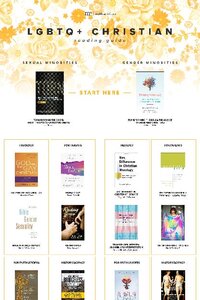 Get My LGBTQ+ Reading Guide!

Want to learn more but don't know where to start? This guide makes it easy.