Brandan Robertson is a noted Christian thought-leader, humanitarian, and commentator, working at the intersections of spirituality, sexuality, and social renewal. He's also one of my dear friends and a person I look up to for the work he is doing in this world. I sat down with Brandan to talk about his book "Nomad: A Spirituality for Travelling Light" and an exciting new project!
If you're an LGBT Christian, I'd encourage you to submit an essay proposal for Brandan's new book. Do so by visiting here. It's a much needed project for which we need your voice. Also, be sure to pick up a copy of Nomad!
Until next time,
-Matthias
---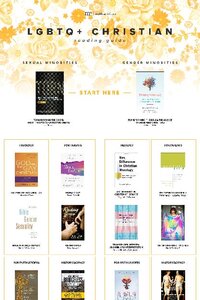 Get My LGBTQ+ Reading Guide!

Want to learn more but don't know where to start? This guide makes it easy.