The moment I heard about Garrard Conley's book, I jumped out of bed and walked quickly to Barnes and Noble to grab a copy. "Boy Erased" is a memoir of his experience growing up gay in rural Arkansas as the son of a Baptist preacher, and of his time in ex-gay conversion therapy. I spent the entire day and into the early hours of the morning reading. When I put it down, I sobbed.
The book brought up so many memories. While Garrard's experience was not my experience, ours were close enough. Ex-gay therapy, whether it be in a formal setting, or simply a theological atmosphere, insidiously sneaks its way into Christian families and wreaks havoc on the lives of young LGBT people. Garrard's heartbreaking memoir documents his not only his experience, but the emotional environment that surrounded him. It is a must-read for anyone doing work around LGBT issues.
I invited Garrard to join me for a conversation around conversion therapy as it has recently, and dangerously, re-entered the news cycle as part of the Republican party's official platform.
Make sure you pick up a copy of "Boy Erased" today!
---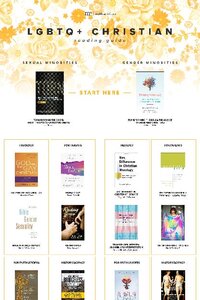 Get My LGBTQ+ Reading Guide!

Want to learn more but don't know where to start? This guide makes it easy.