If y'all want to see what happens when I get starstruck, this video is for you.
Rob Bell is someone I've looked up to for quite a while. He was one of the first evangelical leaders to come out in full support of LGBT people. As he has moved out of the strict role of a pastor and into being a pastor to so many people in his weekly podcast, I have been amazed by his ability to reintroduce wonder and awe to our spiritual lives.
In this video, we talk about his new book, LGBT people in the church, and the fullness of life that Jesus calls us into.
Be sure to pick up a copy of Rob's new book "How To Be Here", check out his podcast "The Robcast", and follow him on instagram @realrobbell.
Cheers!
---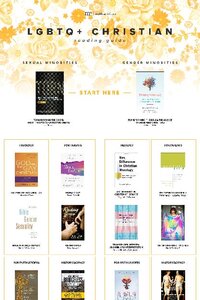 Get My LGBTQ+ Reading Guide!

Want to learn more but don't know where to start? This guide makes it easy.