No one should feel like God hates them.
Every day more people run away from Christian churches because of hypocritical teachings about faith and sexuality, leaving them searching for a spiritual home. I'm a queer therapist and theologian who helps spiritual runaways find that home so they can practice a fulfilling faith and live with integrity. You belong. Live confidently.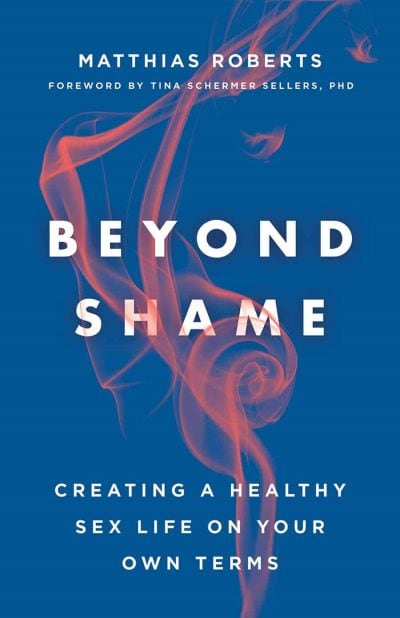 About Beyond Shame
We all carry sexual shame.
Whether we grew up in the repressive purity culture of American evangelical Christianity or not, we've all been taught in subtle and not-so-subtle ways that sex (outside of very specific contexts) is immoral and taboo. Psychotherapist Matthias Roberts helps readers work with their shame around sex by overcoming three unhealthy coping mechanisms we use to manage that shame.
Beyond Shame encourages each of us to determine our own definition of healthy sex, while avoiding the ditches of boundaryless sex positivity on the one hand and strict moralistic lines on the other. Define your sexual values on your own terms, overcome your shame, and start having great, healthy sex.

"Like Krista Tippett, a.k.a. radio's chief goddess of all things being-and-belief-related, [in Queerology] Roberts poses and embraces big questions—like, 'Is Christianity inherently queer?' and 'What does it mean to live authentically?'"
-O: The Oprah Magazine
Powered by RedCircle