The Khalafs started their blog, Modern Kinship, to share their journey as a Christian same-sex couple and encourage others who feel called to marriage. Their faith brought them together and remains the cornerstone of their marriage. Constantino is the Director of Operations at the Gay Christian Network; David is a fiction writer specializing in adventure and fantasy stories. They live in Portland, OR, where they spend most of their time drinking coffee, attempting to eat healthy, and occasionally sipping whisky.
On this episode, we talk about marriage, what same-sex marriages can teach us about God, and how they can benefit the church. Be sure to follow The Khalafs' work over on Facebook, facebook.com/modernkinship
Queerology releases every Tuesday and is produced with support from listeners via Patreon. Join in the conversation on Twitter: @queerologypod and #Queerology. Subscribe right now and leave a review via your favorite podcast service! Here are the links:
Subscribe via Google Play Music
Until next week,
-Matthias
---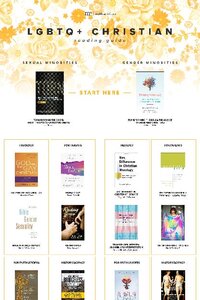 Get My LGBTQ+ Reading Guide!

Want to learn more but don't know where to start? This guide makes it easy.