Recorded live from the Brian M. Eckstien Podcast Stage at Q Christian Fellowship's national conference in Chicago, Illinois. Join Matthias, Dave & Tino Khalaf and surprise guests Alex & Torri Blue as they talk about relationships, marriage, parents, and….surprise cocktails?
Grab a copy of Dave & Tino's new book Modern Kinship: A Queer Guide to Christian Marriage wherever books are sold. And be sure to check out Alex's new album In the Still and Homespun wherever you get your music!
Follow Dave and Tino on Twitter and Instagram, @modernkinship
Alex G can be found on Twitter and Instagram, @alexgmusic7
Torri can be found on Twitter and Instagram, @notesontheway
This episode was recorded live on January 12, 2019 at the Hyatt Regency in Chicago, Illinois.
Queerology releases every Tuesday and is supported by its listeners via Patreon. Join in the conversation on Twitter: @queerologypod and #Queerology. Subscribe right now and leave a review via your favorite podcast service! Here are the links:
Subscribe via Google Play Music
Until next week,
-Matthias
---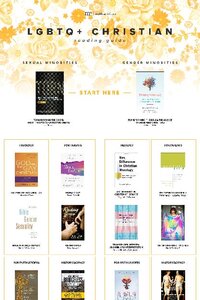 Get My LGBTQ+ Reading Guide!

Want to learn more but don't know where to start? This guide makes it easy.