Queerology is two years old!!! To celebrate, Grammy-nominated recording artist Jennifer Knapp takes over the controls and puts Matthias in the hotseat. Jennifer was the first ever guest interviewed on Queerology, listen in as she now has the chance to ask all the hard questions.
Queerology releases every Tuesday and is supported by its listeners via Patreon. Join in the conversation on Twitter: @queerologypod and #Queerology. Subscribe right now and leave a review via your favorite podcast service! Here are the links:
Subscribe via Google Play Music
Until next week,
-Matthias
---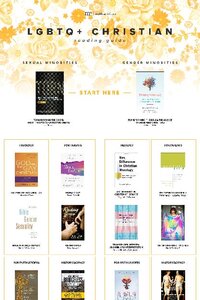 Get My LGBTQ+ Reading Guide!

Want to learn more but don't know where to start? This guide makes it easy.