The Rev. Dr. Yvette A. Flunder is an unapologetic disciple and proponent of the radically inclusive love of Jesus, who has raised her voice for justice from the church house to the White House and steps of the Supreme Court. During the HIV/AIDS epidemic in the 80s, Bishop Flunder worked on the ground providing life-saving care, and today continues her work for intersectional justice around the world.
In this episode, she shares about being a justice warrior, how she has sustained her work for many years, and about the heretical nature of Jesus.
Queerology releases every Tuesday and is supported by its listeners via Patreon. Join in the conversation on Twitter: @queerologypod and #Queerology. Subscribe right now and leave a review via your favorite podcast service! Here are the links:
Subscribe via Google Play Music
Until next week,
-Matthias
---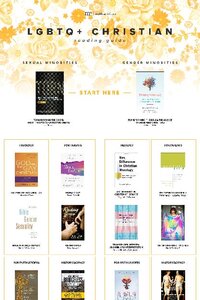 Get My LGBTQ+ Reading Guide!

Want to learn more but don't know where to start? This guide makes it easy.