In 2018, Collin Martin came out as gay. At the time, he was the only 'out' man in any of the big five American sport leagues or any top division professional men's national soccer leagues.
Today, Collin is a professional soccer player as a midfielder for San Diego Loyal in the United Soccer League (USL) championship.
Also, Collin has played for D.C. United and Minnesota United FC in Major League Soccer (MLS) and for Richmond Kickers and Hartford Athletic in the USL.
Collin shares how Cary Umhau, a speaker, writer, and consultant, was influential in his coming out process.
Topics Discussed:
Faith Forms Identity: Gay or not, God completely loves you
Every Sunday, Different Church: Growing, learning, and realizing you're gay
Inner Struggle: What to do with knowledge in an unwelcoming environment?
Boiling Point: Separating faith from sexuality until telling family and friends
Mentor/Mom's Best Friend: Why Collin was comfortable coming out to Cary
Taco Time: Say what you have to say about being gay
People: Give those who love and support you a chance, despite the risk
Teammates: Promise to protest when something is wrong, not right
Links and Resources:
Collin Martin on Instagram
Cary Umhau
San Diego Loyal
D.C. United
Minnesota United FC
Major League Soccer (MLS)
Richmond Kickers
Hartford Athletic
United Soccer League (USL)
Burning Down the Fireproof Hotel by Cary Umhau
Breadcoin Organization
Q Christian Fellowship Virtual Conference
Queerology Podcast on Instagram
Queerology Podcast on Twitter
Beyond Shame by Matthias Roberts
Matthias Roberts on Patreon
Queerology releases every other Tuesday and is supported by its listeners via Patreon. Join in the conversation on Twitter: @queerologypod
Until next week,
-Matthias
---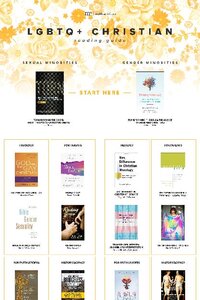 Get My LGBTQ+ Reading Guide!

Want to learn more but don't know where to start? This guide makes it easy.