Dr. Robyn Henderson-Espinoza is back! Today, they sit down with Matthias to talk about their new work about fear, anxiety, and the tyranny of the now. How do we live well in our current political climate? How do we work with our fear and our anxiety? And what does philosophical theology have to do with any of it?
Dr. Robyn was just named one of the "10 Faith Leaders to Watch in 2018" by the Center for American Progress. They are a nonbinary, transgender Latinx theologian with a PhD in Constructive Philosophical Theology and Ethics. Their work has been featured by HuffPost, Sojourners, Religion Dispatches, and The Work of the People.
Click here to listen to Dr. Robyn's first episode on Queerology (Episode 4).
Dr. Robyn can be found at iRobyn.com and on Twitter and Instagram, @iRobyn.
Queerology releases every Tuesday and is produced with support from Natalie England, Tim Schraeder, Sean McDorman, and other listeners via Patreon. Join in the conversation on Twitter: @queerologypod and #Queerology. Subscribe right now and leave a review via your favorite podcast service! Here are the links:
Subscribe via Google Play Music
Until next week,
-Matthias
---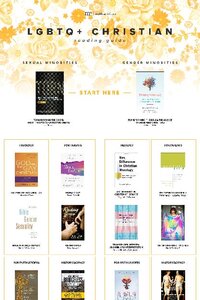 Get My LGBTQ+ Reading Guide!

Want to learn more but don't know where to start? This guide makes it easy.