GLAAD nominated actress, author, and playwright Tina Alexis Allen joins Matthias to talk about her new book Hiding Out: A Memoir of Drugs, Deception, and Double Lives. Growing up as the youngest of 13 in a conservative Catholic family with an authoritarian father, Tina held a secret: she liked girls. When Tina was 18, her father accidentally discovered the truth about her sexuality. Instead of dragging her to confession and berating her with sermons about sin and damnation, her father shocked her with his honest response. He, too, was gay.
In this episode, Tina shares some of her story and talks about the impact that it has had on her faith, working through trauma, and learning how to heal.
Tina is on Twitter and Instagram, @tinaalexisallen. You can find more of her work over at www.tinaalexisallen.com
Queerology releases every Tuesday and is produced with support from Natalie England, Tim Schraeder, Sean McDorman, and other listeners via Patreon. Join in the conversation on Twitter: @queerologypod and #Queerology. Subscribe right now and leave a review via your favorite podcast service! Here are the links:
Subscribe via Google Play Music
Until next week,
-Matthias
---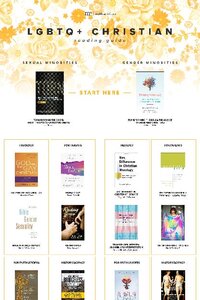 Get My LGBTQ+ Reading Guide!

Want to learn more but don't know where to start? This guide makes it easy.