I started following Torri when Brené Brown shared her work sometime last year and she has quickly become a favorite part of my Instagram feed. Her poetry is stunning. Torri Horness is a poet and artist who believes creativity should be a place of refuge and spirituality should be a place of freedom. Her work can be found across social media @notesontheway or www.notesontheway.com.
Books mentioned in this episode:
Queerology releases every Tuesday and is produced with support from listeners just like you via Patreon. Join in the conversation on Twitter: @queerologypod and #Queerology. Subscribe right now and leave a review via your favorite podcast service! Here are the links:
Subscribe via Google Play Music
Until next week,
-Matthias
---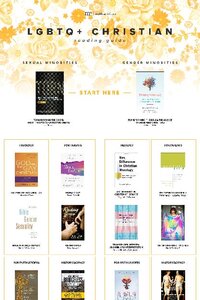 Get My LGBTQ+ Reading Guide!

Want to learn more but don't know where to start? This guide makes it easy.