Megan Hamlin is a trans woman, an activist, a blogger and a Christian. She is working to show the church that the LGBTQ community is loved by God. Through being open to dialogue, she hopes that she can change hearts and is motivated by the belief that everyone belongs in the church.
Megan blogs over at finallymegan.com. She is on Twitter at @stormsmaycome and Instagram @thestormsmaycome.
Queerology releases every Tuesday and is produced with support from listeners just like you via Patreon. Join in the conversation on Twitter: @queerologypod and #Queerology. Subscribe right now and leave a review via your favorite podcast service! Here are the links:
Subscribe via Google Play Music
Until next week,
-Matthias
---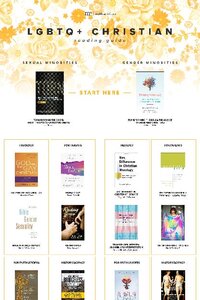 Get My LGBTQ+ Reading Guide!

Want to learn more but don't know where to start? This guide makes it easy.