Powered by RedCircle
Jo Luehmann is a Colombian-born and raised pastor who moved to the US to get her master's degree in ministry and theology. After 10 years working inside churches, she found in personal and systemic ways how harmful and abusive the evangelical church can be. Jo quit her job and committed to finding a faith that wasn't abusive.
Alongside her partner, she started the Living Room a non-profit reclaiming faith and Christianity as spiritual expressions that can lead us toward wholeness and healing. In the summer of 2020 alongside a group of victims and survivors of church abuse, Jo started @doBetterChurch an online space where people abused in churches can be seen, heard, believed, and connected to others who can offer tools in their journey toward healing, as well as an initiative to invite churches to do better. Jo speaks and teaches about decolonizing faith and theology, as well as the importance of dismantling white supremacy, patriarchy, and capitalism both individually and collectively.
Links + Resources
Join Matthias and Dr. Robyn Henderson Espinoza on May 12 at The Seattle School of Theology and Psychology as they engage in conversation around Dr. Robyn's new book Body Becoming: A Path to Our Liberation. This event has both in-person and online attendance options. All the details can be found at https://theseattleschool.edu/event/body-becoming-a-path-to-our-liberation/
Queerology releases every other Tuesday and is supported by its listeners via Patreon. Join in the conversation on Twitter: @queerologypod
Until next week,
-Matthias
---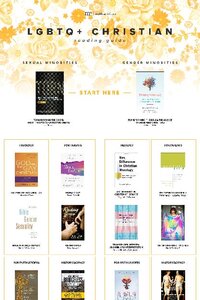 Get My LGBTQ+ Reading Guide!

Want to learn more but don't know where to start? This guide makes it easy.