Queerology is one year old! Join in the celebration and listen to the first ever listener created episode made from stories submitted from all over the world. A big thank you to everyone who submitted stories and here's to another year of Queerology!
Queerology is made possible by supporters on Patreon. To help support Queerology head over to patreon.com/matthiasroberts
Queerology is on Twitter and Instagram, @queerologypod.
Queerology releases every Tuesday and is produced with support from Natalie England, Tim Schraeder, Christian Hayes, and other listeners via Patreon. Join in the conversation on Twitter: @queerologypod and #Queerology. Subscribe right now and leave a review via your favorite podcast service! Here are the links:
Subscribe via Google Play Music
Until next week,
-Matthias
---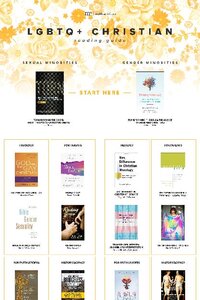 Get My LGBTQ+ Reading Guide!

Want to learn more but don't know where to start? This guide makes it easy.