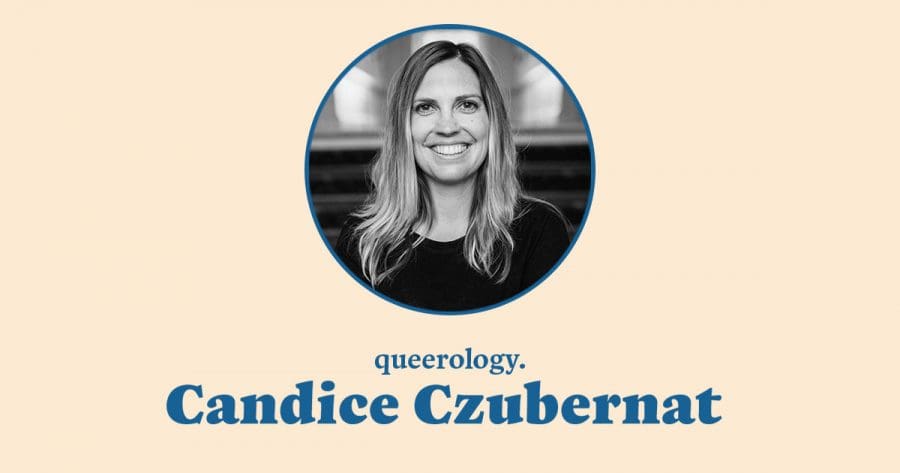 Being brave is not easy, it's a tough battle—sound familiar? With the holidays and reality of the world we are living in, it's worth repeating this episode of Queerology with Candice Czubernat. ​
Candice is a therapist and founder of The Christian Closet, an LGBTQ-affirming counseling, coaching, and spiritual direction organization.
Also, Candice is the founder of Gloriously Queer, a conference for LGBTQ people of faith developed by LGBTQ people of faith.
As a therapist, Candice helps individuals and couples worldwide navigate complex mental health experiences while living as queer people of faith.
Candice was named one of the "10 Pro-LGBT Religious Women You Should Know" by The Advocate. She is a seasoned blogger, speaker, and author on LGBTQ Christianity and mental health issues.
Candice graduated from the Moody Bible Institute and The Seattle School of Theology and Psychology. Candice identifies as a lesbian and Christian, who lives in California with her wife and their 5-year-old twins.
Topics Discussed:
LGBT and Christian: Lesbian is a really long word, easier to say gay or queer
Queer Piece of Faith: Terrifying sin or specially knitted gift from God?
Queer Mental Health: Suffering? Stunted? Don't hide how God created you
Mental Health Practice: It may not be perfect or what you thought it would be
Heartbreaking Proof: Everybody's got issues, who caused and created damage?
Trust Your Heart: Self-love turns you toward holiness, selflessness, gentleness
Radical Self-Acceptance: You're not alone and you deserve love; visualize voices
Mental Health Diagnosis and Medication: Taboo topics people don't talk about
Professional Investment: Take pride in doing something to stop shame, suffering
Links and Resources:
Candice Czubernat
The Christian Closet
Gloriously Queer
Candice Czubernat on Twitter
Candice Czubernat on Facebook
The Advocate: "10 Pro-LGBT Religious Women You Should Know"
Dr. Kristin Neff on Self-Compassion
Henri Nouwen's Books
Robyn Henderson-Espinoza
Queerology, Epuisode 38 with Candice Czubernat – Queer Mental Health
Q Christian Fellowship Virtual Conference (Code: Queerology2021 for $10 off)
Queerology Podcast on Instagram
Queerology Podcast on Twitter
Beyond Shame by Matthias Roberts
Matthias Roberts on Patreon
Queerology releases every other Tuesday and is supported by its listeners via Patreon. Join in the conversation on Twitter: @queerologypod
Until next week,
-Matthias
---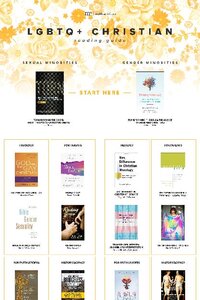 Get My LGBTQ+ Reading Guide!

Want to learn more but don't know where to start? This guide makes it easy.