Hi friends! I'm so excited to share this conversation with you today!
I sat down with Deborah Jian Lee, author of Rescuing Jesus: How People of Color, Women, and Queer Christians are Reclaiming Evangelicalism to talk about her new book and continue a conversation that we started over coffee a few weeks ago. In this video we talk about intersectionality, privilege, marginalization, and spiritual abuse.
Also, there's a fun little announcement at the end of the video that y'all aren't going to want to miss out on!
Join in the conversation on Twitter and in the comment section below! Use the hashtag #RescuingJesus and be sure to pick up a copy of Deborah's book.
Here we go!
---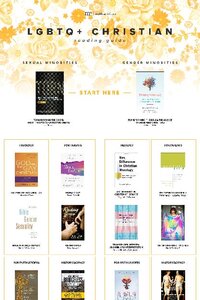 Get My LGBTQ+ Reading Guide!

Want to learn more but don't know where to start? This guide makes it easy.