Y'all, I have some news.
I got word yesterday from the Gay Christian Network offices that they're having a flash sale on the GCN 2016 conference registration from noon today (Thursday) EST to noon Friday EST. You can save $35 off of your registration fee using the code SAVE35 at check out.
If you've been wavering about going to the conference, now's your chance to save some money!
Plus, you'll get in on a bunch of awesome workshops (like mine….hint), a Mary Lambert concert (let's be honest, that's worth the price of registration alone), and a weekend of amazing community. I look forward to GCN every year.
So, go, run, register now and save some money in the process. I can't wait to see you there!
---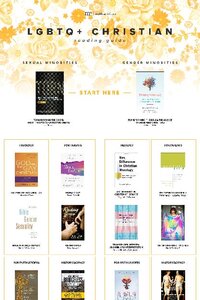 Get My LGBTQ+ Reading Guide!

Want to learn more but don't know where to start? This guide makes it easy.