Cameron Esposito is a Los Angeles-based standup comic, actor, and writer. She's the host of the Queery podcast, which features interviews with LGBTQ luminaries.
Recently, Cameron released her first book, Save Yourself, a memoir that addresses sexuality, gender, and equality. It describes how her Catholic upbringing prepared her for a career as an outspoken lesbian comedian.
Also, Cameron is the co-creator and co-star of the TV series, Take My Wife. Her recent comedy special, Rape Jokes, raised nearly $100,000 for RAINN, the nation's largest anti-sexual violence organization.
All systems have hypocrisy and flaws. Nobody is perfect. Comedy can be a relief.
Cameron is endlessly curious about other people's past and present experiences. What will happen next?
Topics Discussed:
Her Catholic upbringing
Gender equality and queer theory
Social justice, support, and safe places
Liberation theology
What was missing in the Catholic message she was taught
Fear of abandonment
The connection between being a comic and a priest  
The importance of having accountability in communities
Links and Resources:
Queerology releases every other Tuesday and is supported by its listeners via Patreon. Join in the conversation on Twitter: @queerologypod
Until next week,
-Matthias
---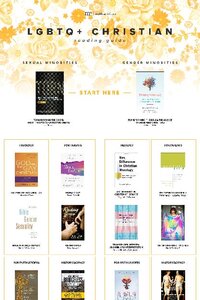 Get My LGBTQ+ Reading Guide!

Want to learn more but don't know where to start? This guide makes it easy.