Amelia Markham is the Atlanta Field Organizer for The Reformation Project where she works to train and disciple LGBTQ Christians and their allies who are seeking to make their churches safer and more inclusive places.
Amelia grew up in Destin, Florida and is a graduate of Columbia International University in Columbia, SC, where she earned her degree Intercultural Studies and Bible. Although coming out prevented her from launching right into local church ministry as she intended, Amelia jumped into international relief, non-profit management, and LGBTQ advocacy which eventually, in 2015, led her to her current role at TRP. Amelia resides in Atlanta's historical Kirkwood neighborhood where she spends most of her time nerding out over faith-based justice initiatives and attempting to navigate what it means to be an LGBTQ Christian with mixed-Asian American/Native Hawai'ian ancestry and a "for better or for worse" kind of love for the Southeast.
In this episode we talk about Amelia's journey within Christianity, nuance and certainty, and a systemic theology of sin — it's some fascinating stuff. Amelia can be found on Twitter @amelia_markham and check out her work with The Reformation Project at reformationproject.org.
Queerology releases every Tuesday. Join in the conversation on Twitter: @queerologypod and #Queerology. Subscribe right now and leave a review via your favorite podcast service! Here are the links:
Subscribe via Google Play Music
Until next week,
-Matthias
---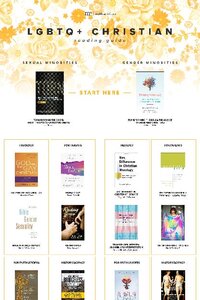 Get My LGBTQ+ Reading Guide!

Want to learn more but don't know where to start? This guide makes it easy.