Eliel Cruz is a prolific speaker and writer on religion, LGBT issues, and culture. A leading bisexual activist, Cruz has spoken across the country on the issues pertaining to the bisexual community, media representation, as well as faith and sexuality at universities and conferences alike.
Eliel is also the creator of #FaithfullyLGBT, a hashtag and organization promoting the stories of LGBT people of faith in mainstream media. The #FaithfullyLGBT photo series was featured in HuffPo, NewNowNext, Queerty, South Florida Gay News, Sojourners, and Buzzfeed.
In this episode, Eliel and I discuss bisexuality, the importance of sharing our stories, and what's next for #FaithfullyLGBT. To support Eliel's work and the continued work of #FaithfullyLGBT, head over to faithfullylgbt.com. Eliel is on Twitter @elielcruz and his writing can be found at elielcruz.com.
Queerology releases every Tuesday and is produced with support from listeners just like you via Patreon. Join in the conversation on Twitter: @queerologypod and #Queerology. Subscribe right now and leave a review via your favorite podcast service! Here are the links:
Subscribe via Google Play Music
Until next week,
-Matthias
---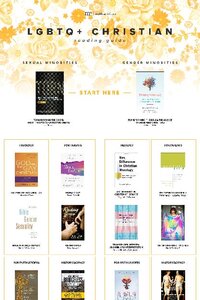 Get My LGBTQ+ Reading Guide!

Want to learn more but don't know where to start? This guide makes it easy.