Listen to my brand new Patreon Exclusive podcast over at patreon.com/matthiasroberts
Vivian Gietz is a 23-year-old bisexual Catholic woman, writer, feminist, and activist. A communications and administrative professional, she graduated from the University of British Columbia, with a Bachelor's degree in Creative Writing and a minor in Gender and Womens' Studies.
Vivian is primarily interested in exploring positive queer and feminist intersections with Catholicism and Christianity through her blogging, poetry, and everyday life. Her creative perspective allows her to navigate both personal and professional situations with an emphasis on diversity, inspiration, and spirituality.
She currently resides in Vancouver, BC with her beloved cat, Baby, and blogs at www.viviangietz.com
Queerology releases every Tuesday and is supported by its listeners via Patreon. Join in the conversation on Twitter: @queerologypod and #Queerology. Subscribe right now and leave a review via your favorite podcast service! Here are the links:
Subscribe via Google Play Music
Until next week,
-Matthias
---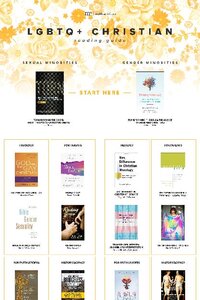 Get My LGBTQ+ Reading Guide!

Want to learn more but don't know where to start? This guide makes it easy.