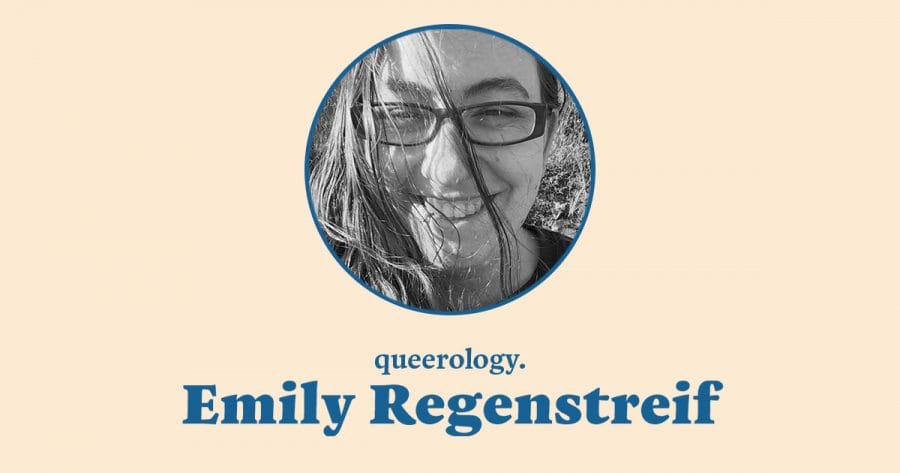 Emily Regenstreif has supportive parents. The best thing that they could do and ever did was to listen and then wanting to learn and know more by asking questions.
Emily grew up queer in Portland, Oregon, in a Jewish faith community. She had a lovely and lucky experience — very different from the traumatic backgrounds of others who grew up queer in faith communities. That's not Emily's story.
Emily is a 31-year-old receptionist who spends most of her free time playing Dungeons and Dragons as well as writing her first novel, which she has been working on since she was 18 years old.
Topics Discussed:
Faith Forms Identity: Emily's supportive journey with queerness being Jewish
Jonas Brothers to Julia Stiles: Emily's evolution of queerness started with a girl
Coming out to friends, family, and faith community was easy for Emily
Attraction vs. Asexuality: There's far more to being a person than sex
Exploration: Be comfortable with who and what you are to feel free, not shameful
Religious Trauma: Luckily, Emily's challenges weren't related to queerness, faith
Choosing My Religion: Converting to Judaism was Emily's choice over church
Proud Every Day: Emily never felt need to project or celebrate Pride Month
Links and Resources:
Emily Regenstreif on Twitter
Queer Youth Faith (QYF) Day
Queerology – QYF Day: Don't Give Up Everything You Believe In and Everyone You Love (rerelease)
Boy Erased
Masterclass: 4 Practices You Can Start Now to Move Beyond Shame
Queerology Podcast on Instagram
Queerology Podcast on Twitter
Beyond Shame by Matthias Roberts
Matthias Roberts on Patreon
Queerology releases every other Tuesday and is supported by its listeners via Patreon. Join in the conversation on Twitter: @queerologypod
Until next week,
-Matthias
---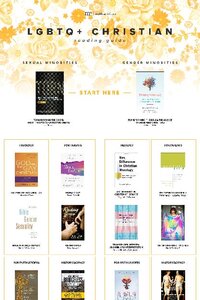 Get My LGBTQ+ Reading Guide!

Want to learn more but don't know where to start? This guide makes it easy.